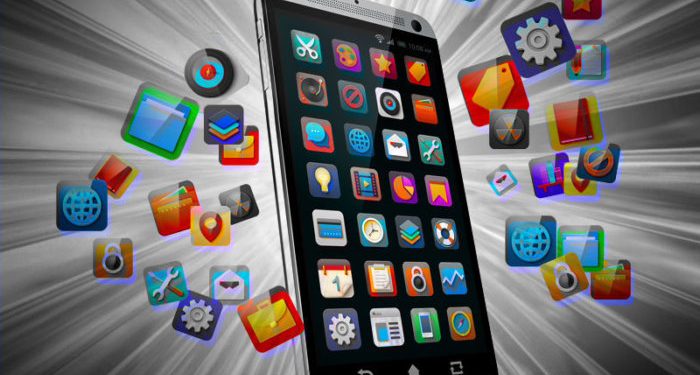 Hello,
Are you still thinking about whether to create a mobile app? Wondering if your business needs a mobile app or not and how to build a good business app. This article is here to help you know the reason why your business needs a mobile app and how to build a great business app through Techafri.
Mobile apps are believed to be one of the most strong tools for contacting the target audience in terms of business. Almost everyone in the world has a smartphone and this demand continues to expand.
A Mobile app helps businesses in reaching their clients easily. It's impossible to reach each customer manually and let them know the services that are offered. The number of people who are using smartphones is tremendously high. This helps in increasing the accessibility of the business to the customers.
Below are the various reasons why your business needs a mobile app;
Increased Accessibility
It's almost unattainable to achieve the target clients at the same time at different locations. One of the main benefits of a business mobile app is it offers greater exposure on different mobile devices at a given moment.
Having said that, you as a business owner can send a discount/offer push notification to your use anytime. Sending a notification will encourage a customer to visit your app, check the available deals, and might even end up resulting in a purchase.
Customer Loyalty Feature
Every business generally offers some reward points to its potential customers. A mobile app allows the business to offer a reward technique to its loyal customers. This, in turn, draws more customers and eventually adds to the business growth.
Sales growth
This is a new medium through which you can expand the company's profits. It can be quite a substantial growth depending on how large the audience is.
With the advancement, value, and bonus push notifications, you can encourage customers to buy from you. You can directly contact all the users who have installed your app. For example, a company can send a unique offer to customers who are close to their store or office with the help of geolocation technologies offline. Another benefit of a mobile app is the ability to make mobile payments, the vogue of which is growing rapidly. People no longer want to spend time shopping, because the same things can be bought with a smartphone while having a coffee at home.
 Audience building
You can show connections with your customers no matter where they are in the world. A person does not need to remember your web address or refer to a search engine, as in the case of a site, since the app is already installed on their device. Depending on the functionality, one can even use it without access to the Internet.
Each new user who installs your mobile app enters your information space. Therefore, it is worth using various methods to increase the number of installations; for instance, you can offer bonuses and discounts in return.
The combination of "site + mobile app" yields a double dividend for the company. The company's Internet resource attracts customers' attention thanks to search engines, and when a visitor enters the smartphone program via the site, the company turns to more targeted work with him.
You can take full advantage of the personalization tools by sending push-notifications about new promotions and discounts. You can offer users who have installed the app access to exclusive offers and special bonuses.
If people want to get additional information about your company, or the products and services that you offer, they can always do it 24/7 via the mobile app. Constant interaction increases loyalty, and in turn, a good loyalty level stimulates sales.
Better Social Networking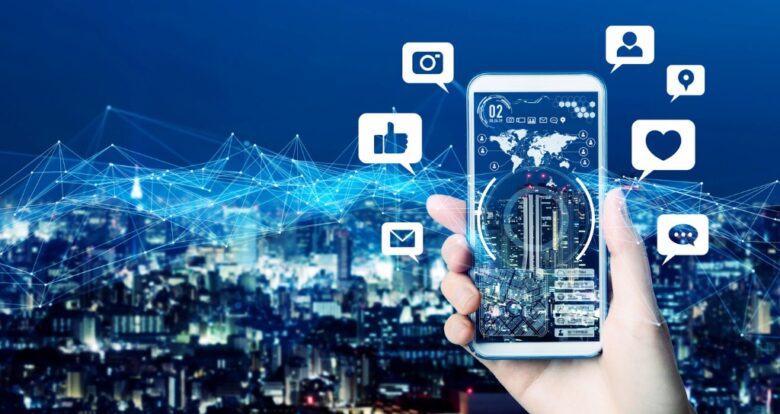 A mobile app can easily redirect customers to other social platforms associated with your business which makes it easy for better networking. 
 Business processes optimization
You can create an app for the employees' interactions within the team, as well as monitoring and managing any processes, exchanging files and data, and aggregating certain statistics, for example. Mobile apps can be effectively used for organization and automation of multiple business tasks.
Creating products targeted solely for use within the company itself is quite a common practice. In this way, for example, you can ensure uninterrupted interaction between employees, regardless of their current locations.
Conclusion
Mobile apps for businesses can provide many advantages to almost any company. If you are still not sure whether you need a mobile app, I hope the arguments in this article will help you make the right decision.
The main thing to remember is that any product or tool must solve specific problems and contribute to the company's development. With this in mind, it is necessary to plan the work and compile a list of necessary functions for a future app.
Any business should strive for development, as well as, stay tuned to the newest technologies, and respond to innovations that can make it more efficient. Creating a mobile app can effectively assist in achieving these goals.

Techafri is african one stop Tech reviews website and Nigeria No1 Tech startup and angel investor Tech platform.
Techafri is considered the best when it comes to creating and designing of mobile apps. we create, design and update mobile applications. we have the best structure for mobile apps both in Android or iOS .  
we create the best advanced mobile apps for business which will aid in the growth of business and improvement of customer's satisfaction in your business
Now you know the reasons why you need a mobile app for your business, don't hesitate to visit our websitehttp://www.techafri.com