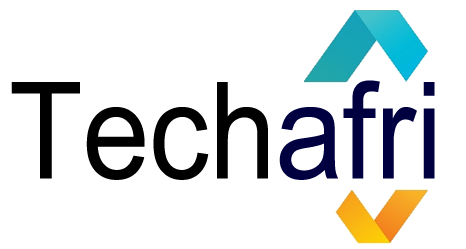 Tech is one of the fast world-leading innovations. The world revolves around tech and so many advancements when it comes to Tech.
Tech has been the world's game-changer in the past two decades. Every work process involves some form of technology; every human activity has technology intertwined in the process.
It is no doubt that the technological breakthroughs of the first two decades of the 21st century have drastically revolutionized people's day-to-day lives. Television, radio, movie theaters, landline telephones, and letter writing have been substituted by connected devices, digital books, Netflix, and communicating via apps such as Twitter, Facebook, Snapchat, and Instagram. 
Have you heard of Techafri? or maybe you have not.
In this article, I will enlighten us on what Techafri is all about, its purpose, and why you should consider making Techafri your No 1 business partner.
Techafri is an African one-stop Tech reviews website and Nigeria's No1 Tech startup and angel investor Tech platform.
Techafri is one of the best tech startups with accuracy in everything, providing solutions to every tech problem. 
Here are the reasons why you should make Techafri your business partner:
Technology solutions
 We provide technology solutions in the context of advertising and marketing your business through our website http://www.vbn.ng  which is an online platform that is created for registering your business brand and boosting sales. marketing strategies ideas
Our purpose is to create the perfect technological infrastructure to accomplish your business goals
Consulting Services
Plain and simple – we identify your goals and create the technological infrastructure needed to make your media and advertising work harder for you. we listen to you and help make your business goal a reality through our business software
We are always ready and available to provide business solutions, through the means of media marketing, E-commerce,
 offering a rich blend of solutions tailored to each client's marketing needs.
Talent solutions 
We recruit and train the perfect team to operate your new automated media and marketing system. we train and employ professional skills which are connected to the effectiveness and efficacy of your business growth.
Solar tech solutions
solar energy is a powerful source of energy that can be used to heat, cool, and light homes and businesses.
Techafri provides you with the best solar solutions and installation of solar.
Techafri is equipped with the best lasting materials for solar installment. providing the best solar panels, and long-lasting panels that can be installed in your homes and offices.
Conclusion
Techafri is the No 1 tech platform that is considered to be the best in business growth, with good marketing strategies, good plans, and ideas suitable for business expansion.
Techafri provides quality services for existing customers and clients, working with passion for the success of business growth in tech.
Techafri has the professional skills of building your small business to grow to a higher level, every business deserves massive growth and every home needs a solar.
 We offer quality and top-notch services and feel free to check us out on our website at http://www.techafri.com
We are open to hearing from you soon!