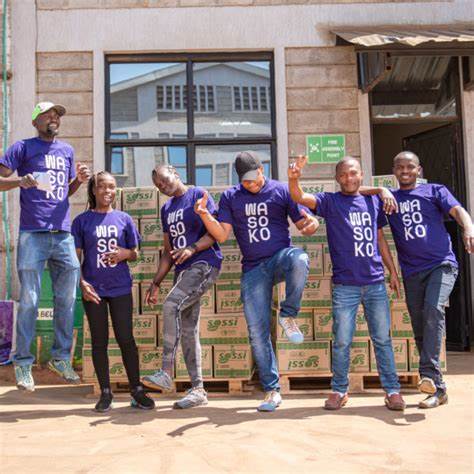 Wasoko, formerly known as Sokowatch, an African eCommerce forum, is also transforming the eCommerce report with its $125 million Series B, one of the biggest funding rounds by a non-fintech organization. The competition was led by Tiger Global and Avenir Growth, with cooperation from VNV Global, 4DX Ventures, and JAM Fund. However $125 million fundraise reaches an accumulation beyond East Africa to West African countries — Côte d'Ivoire and Senegal. The eCommerce set up also got a makeover, modifying its name from Sokowatch to Wasoko, which means people of the market
.Since its takeoff in 2016, Wasokso has fulfilled 2.5 million demands to over 50,000 stock retailers across Kenya, Tanzania, Rwanda, Uganda, and other African countries where it is current. 
The B2B model: for the likes of TradeDepot, Alerzo, and other eCommerce organizations that have raised funds from 2021, B2B is the prevailing model. Wasoko provides goods straight to merchants who sell to the final buyer.
While B2B scrutinizes like a functioning sample for eCommerce in Africa, most traders are conversational and uncataloged. This, along with a 26% Internet penetration rate, is still necessary to the survival of eCommerce in Africa. 
To embark on this problem, Wasoko has created an offline resolution for its traders through SMS. As B2B persists to be the go-to model for eCommerce in Africa, only time will tell how long it will be.