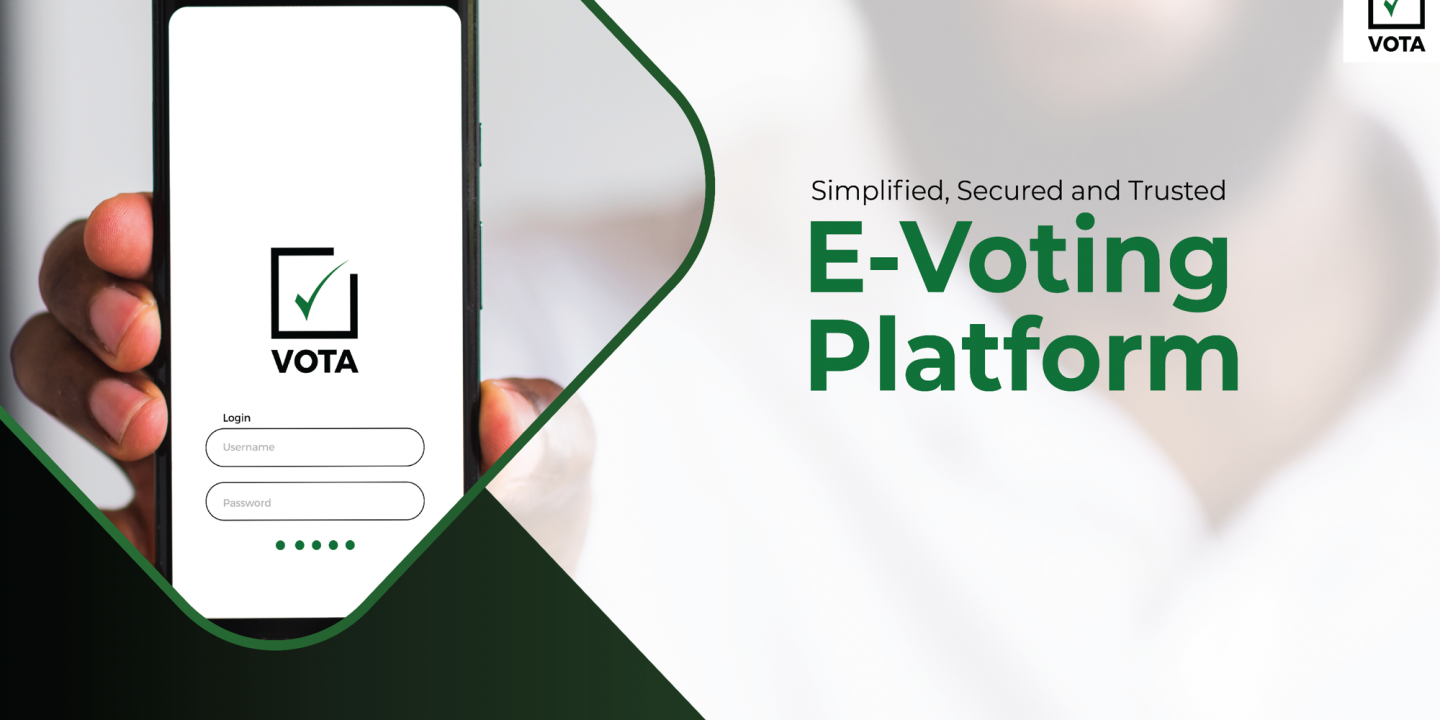 Trust is a major determining factor in election execution anywhere in the world. First, people need to be able to trust the system to be used in conducting the voting. Otherwise, the result of that election will be doubted and could even degenerate into a major internal dispute. However, a major concern from intending clients for VOTA is knowing if the system can be trusted to conduct a transparent and credible election.
VOTA is Nigeria's #1 e-voting platform that allows you to cast your vote securely from anywhere in the world. The assurance of a credible election is one of the dividends you get when you deploy VOTA for your election.
We flatter ourselves in maintaining our footprint across top organizations like The Institute of Chartered Accountants of Nigeria (ICAN), The Chartered Institute of Taxation of Nigeria (CITN), Nigerian Bar Association (NBA), National Institute of Marketing of Nigeria (NIMN), CBN Multipurpose Cooperative, NNPC Staff Cooperative Multipurpose Society, and lots more. Although the reputation wasn't built overnight, our team has worked tirelessly to secure clients' resolute trust at all times.
You may want to know how VOTA has earned this credibility over the years.
We are not New to the System:
VOTA is powered by Chamsmobile, a subsidiary of Chams Plc, a Nigerian tech company with about 37 years of experience in the IT space. Undeniably, the name has helped to create assurance in prospective clients' minds. Although our reputation has helped to open some doors, we correspond this energy by exceeding the expectations of our clients. VOTA has been delivering quality e-voting solutions for the past 9 years and more than 1 million votes have been cast on the platform. So you can see that one factor that has given us leverage is that we've been in the business of providing reliable tech solutions for years.
The Use of Modern Security Features:
VOTA is as safe as Fort Knox. The e-voting solution is built with modern security features in compliance with global standards, thus mitigating various cyber threats. VOTA is protected via multiple layers of security such as; Application Security, Network Firewall, Operating System Firewall/Port Security, as well as Database Security (Encryption). All users' data that are collected and processed by VOTA are fully protected to avoid any form of a data breach. These security features have been tested, proven over the years, and judged excellent by our clients. With these and more in place, we have never recorded any breach before, during, and after an election.
Two-Factor Authentication:
E-voting with VOTA also comes with an extra layer of security for the users. Voting credentials are unique to every voter and cannot be accessed by a 3rd party. This helps to protect them against information theft or impersonation. Hence, everyone knows that his/her vote counts.
Maintaining Good Partnership with Clients:
Understanding that the need of every client is unique, we work hand-in-hand with them to accomplish a secured voting system. The stunning thing here is that it is not a straightjacket solution. We partner with the clients to understand their peculiar needs and identify the best approach to meeting them.
Fast and Accurate Result Processing:
Electoral results are processed using cloud-based technology which makes results to be readily unrestricted to clients, as there is no need for manual collation of results. This seamless experience has further boosted users' confidence in the entire voting process.
All of these features wouldn't have been achieved single-handedly without the partnership of our clients. We are on a quest for excellence, therefore, the objective feedback from our clients has been of great help to our team. 
You can Click here to read what our clients have to say about VOTA.
For your upcoming elections, be it your club, professional association, cooperative, or union, Contact us today and enjoy hitch-free electronic voting.