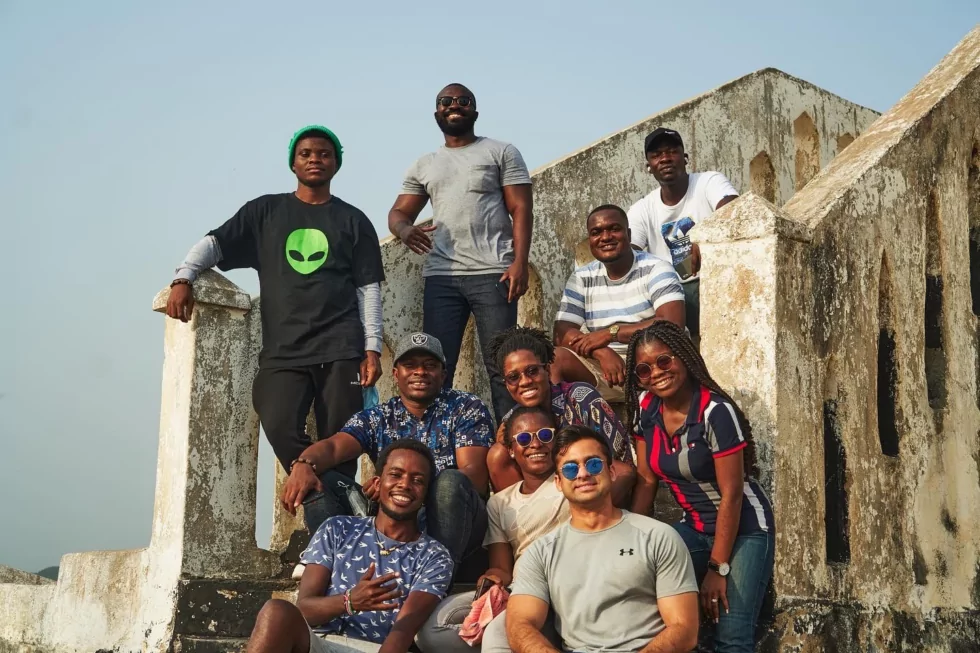 According to the CEO of Cadana, Albert Owusu-Asare, Cadana is a platform that allows African workers to get paid on demand instead of waiting till the end of the month, unlocking their earnings in real-time. Cadana has been launched in Ghana but has expanded to Nigeria as part of a partnership with African fintech giant, Flutterwave.
As a man with a wealth of experience in Fintech world, Cadana isn't the first fintech he has been a part of. He was the CTO and Co-founder of Esusu, a New York-headquartered startup that became a unicorn in January 2022.
Cadana is co-founded by Ameer Shujjah, who is seen as the CTO of Cadana. Shujjah and Owusu-Asare were the only computer science and physics majors in the university they attended. And their love for computer science and physics bolstered their friendship over a decade.
Digitising payroll and human resources (HR) is one of the many services that Cadana offers, but the true mission of the startup is to accelerate wealth building for African workers by making their earnings available to them when they need it.
One may ask, how does Cadana works? Well, it will surprise you to know that Cadana is not a platform that provides credit access to salary earners, rather, it simply gives them access to their salary before the payday to help them run their day to day needs.
Therefore, instead of following the normal process of getting paid at the end of the month, Cadana helps you by partnering with your business; by going through your employer in order to understand where you work and how much you earn.
In as much as Cadana provides salary on-demand, there are limits to the time and amount of the salary that can be demanded. Owusu-Asare said, "We understand that certain guardrails need to be put in place so that you can be as efficient with your money as possible". So they work with employers to put a transaction limit so people do not abuse it.
It will shock you to know that, Cadana gives this great offer of getting salaries early to employees without any form of interest. It just helps to pay the salary and get the money back from the employer when the payment is due.
However, the platform makes its money by charging a transaction fee of $1 (₦415) whenever salary is demanded. More so, According to Owusu-Asare, it is a very holistic all in one platform that allows businesses to run payroll, pay vendors and suppliers, and generate invoices. With these multiple streams of income, he said the company has a sustainable business model which will help them add more value to the employee.
Just like other league of digitizing payroll and HR like Bento and SeamlessHR, Cadana however, stands out by offering on-demand salary and payment platforms for employees just like Earnipay. In explaining how Cadana's positioning is different from others, Owusu-Asare said, "We are positioning ourselves first and foremost as a payment company.  Also, that their positioning is actually powerful because, by making the businesses and their money movement as efficient as possible, you can pass on some of those efficiency gains to employees."
In doing all of these, there are some risks and challenges Cadana could experience in rendering their services and that could be on the part of the employers who may not be able to pay their employee's salaries in due time or as expected.
However, the CEO of Cadana, Owusu-Asare has rightly said that, "There's always going to be risks, but we focus a lot on employers that pay their people on time and are forward-thinking.
Also, while focusing on employers that pay on time could reduce the risks for Cadana, he admitted that the space Cadana is playing in is new, and businesses that they onboard have to be educated by making the employers understand that their employees could spend more time thinking about their financial problems than working and that the company could spend more time and resources trying to replace an old employee.
Although this could pose a major challenge for Cadala as not all employers would be willing to learn from this, but the CEO strongly believes they will be able to handle it in no distant time.