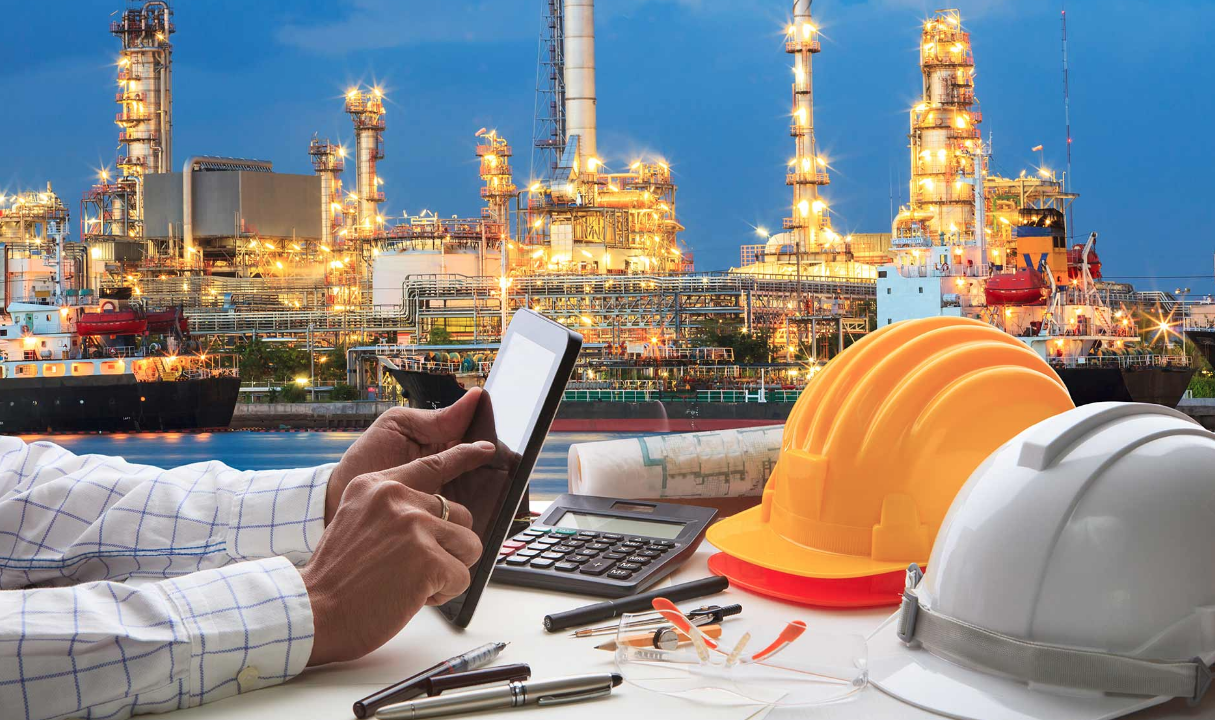 The world is drastically changing from a primitive way of reasoning or doing things to a more scientific era, where science is leading the way people reason and handle things. Unlike years back when people use manual methods to run different sectors (like education, industry, politics, economy, religion, etc.) of the society, we now use technology to handle things which is faster and time-saving with little or no stress.
In this piece, we will discuss some of the benefits of Technology in Nigeria, and the need for the Nigerian Government to invest more in technology; thus making it Nigeria's new oil.
BENEFITS OF TECHNOLOGY TO NIGERIA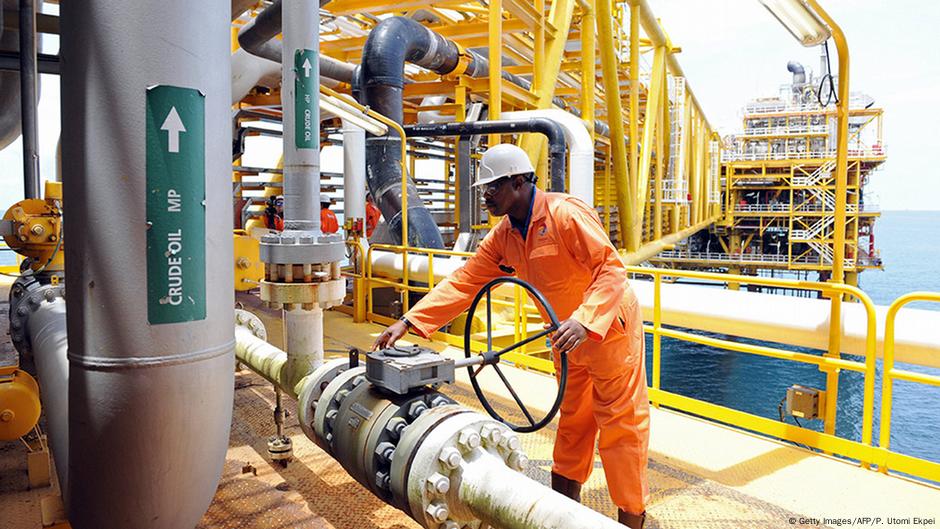 There are so many benefits of technology to different sectors in the Nigerian society that could to a large extent improve the standard of living of people in the country, some of these benefits include:
The ability of High-Quality Products and Services with Less Human Resources:
One of the major worries of Nigerians on technology is the fact that it could be used to produce quality products with ease and on time, thereby, making human resources less or of no importance in industries. You might think this, with the high level of unemployment, people could lose their existing job but be rest assured that when people get aware more knowledge about technology, they become more employable and would not just be sought after by employers or even need to look for a job, rather create jobs for others. Thereby, reducing the alarming rate of unemployment in the country as the production of quality products that can compete with international standards could be easily done through the use of technology. 
Also, inventory services and cash transactions have been greatly facilitated with technology and through the use of CCTV and RFID technologies, the issues of theft and laxity of workers are resolved. 
Technology Simplifies Communication Processes:
Technology has tremendously aided communication processes. The sending and receiving of messages have been simplified with the advent of the internet, email, fax, and instant messaging platforms.
Also, international and local calls to friends, family, and business partners outside the country can be done regardless of the distance through a video conference call on Microsoft Teams, Skype, IMO, Facebook, Whatsapp, or Telegram Apps, all of which could be done with ease and on time.
Technology aids Education and makes it fun and easy:
Technology has made it possible for people to have access to learning materials from any part of the world, and Nigeria is not an exception. Through technology, distant learning, intensive and extensive research, sharing of knowledge through various creative virtual platforms like YouTube and Vimeo, international collaboration, participation in international competitions, and knowledge management through e-databases are all made possible and easy to accomplish.
With these, Technology is of great importance in the educational sector in Nigeria. 
Improving Banking Processes through Technology:
The banking system in Nigeria is not left out as it would gain a lot from technology. Banking processes like payment via the counter, where people had to wait in long queues in the banking halls, with rude customer experience, or standing at ATMs for different transactions, could be done with ease through Online banking facilities, banking mobile applications, and mobile USSD codes which is available across all banks in the country. 
All these help in managing both corporate and personal finances and are fully secured with various regulatory and security technologies to curb interfering activities. 
Technology Benefits Businesses In Nigeria:
Businesses in Nigeria could be done with ease and in time through the help of technology. Things like E-payments systems rule the business sector in Nigeria, and most businesses could be done online with little or no stress in the delivery and payment processes. Sequel to this there are varieties of online payment providers like PayPal, Interswitch, Google wallet, Paystack, etc. that facilitate payments for goods and services and help people to comfortably buy and Sell while at home or anywhere at all.
Also, with the help of POS machines made available in all stores, people can easily make payments from physical stores just with the use of their ATM cards, thereby reducing the risk of carrying physical cash around.
Technology Enables Partnership and Relationships:
With the use of technology in Nigeria, international trades on borders are made easy, and the ability to gain international recognition and active partnership with other nations could be achieved.
Using social media tools could also enable us to foster relationships with family and friends and allow us to make new friends with foreigners without even having to leave the country.
Without technology, there would be no distant learning, no communication with the outside world, technologies would not be made available to us, and we may still be primitive and may not reach a good level of development. Technology is, therefore, a facilitated aspect of globalization in Nigeria and all countries of the world.
Technology enables the Nigerian Agricultural Sector to be more Efficient And Productive:
The Nigerian agricultural sector needs technology to enable farm processes easy and less time-consuming. Things like tractors, ploughs, planters, ridgers, harvesters machinery, fertilizers, and other technological machines could replace manual labor and crude farm implements like cutlasses and hoes, thus boosting our agriculture sector and commercial trade, both locally and international borders.
The storage of perishables like fish, tomatoes, pepper, etc. can be easily stored in a refrigerator, and there is also food processing equipment for all types of fresh farm produce for consumption. 
Through science and technology, the rearing of animals has been simplified by the machine-enhanced production of feeds like blood meal, fish meal, layers feed, etc.
Digitalized agricultural startups in Nigeria like Ewagric.ng, FarmCrowdy, Growsel, Thrive Agric, Releaf, and many others have been put in place to enhance agricultural practices in the country. These platforms use digital technology and solutions to empower farmers with technology- machinery, fertilizers, and improved seeds or livestock to produce in large quantities, reach/connect investors in the agricultural market, who invest in the potential farm products, and also help farmers to sell and process their produce and make a great return on investments. 
Technology Enhances the Transportation
Technology has greatly helped in the transportation of goods and services within and outside the country. Transportation and logistics are the vitality of business activities and indeed the entire economy. Without motor vehicles, ships, airplanes, bicycles, and motorbikes, goods would not be delivered on time, people would take days and months to reach their destinations either on animals or on foot, which would not make life to be as easy as it seems now.
Technology enhances health care delivery in Nigeria:
Technology has tremendously aided the healthcare system of this country. Through healthcare technology, patients receive better health care, health information, and alerts from doctors on health issues with ease and comfort.
Technologies such as IVF for pregnant women, artificial insemination, incubation technology, and Caesarean section have eased deliveries of healthy babies. Electrocardiograms, Photo-scan and X-ray technologies have assisted in diagnosis and treatments in hospitals.
The patient-doctor communication has also been made easy through the use of Telemedicine, Mhealth, and Tele-monitoring technologies, thereby, enhancing the health sector in Nigeria.
Technology opens doors for more Employment Opportunities:
Lastly, contrary to the idea of some people that technology displaces people from their jobs, technology has to a large extent created more job opportunities such as system analysts, database administrators, programmers, web developers and support engineers, programmers, application developers, software and web developers, graphic designers, web designers, digital marketers, social media influencers, mechanical engineers, IT managers, lab technicians, system support analysts, data scientists, system administrators, and so on.
Therefore, unemployed Nigerians can tap into these career opportunities while the employed ones can also update themselves with the latest trends in technology, to stay relevant in their jobs. 
In conclusion, we can see that with these benefits amongst others, technology can go a long way to change and develop this country and make it to be among the first world nations. 
We can achieve a lot with technology in just a short time. We, therefore, urge the Nigerian government to pay more attention to technology and see it as the new oil in the country.