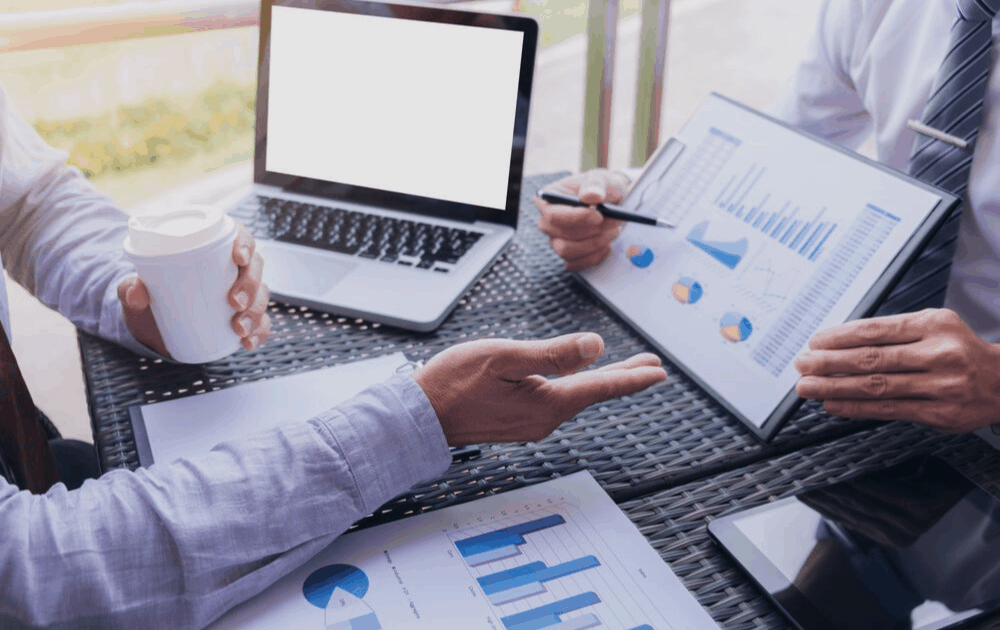 Whether you are just planning to start a business, running a new business, or own a thriving business, you will agree with me that accurate bookkeeping is the most difficult side of a business especially when you have a bunch of invoices to enter, expenses to track, inventory to manage, tax to calculate on every sale made, assets to take account of and sync your data across account heads to determine your profit or loss trends. This is why business owners have resorted to automation as an alternative to manual recording.
Accounting software is a type of computer application software used by bookkeepers, accountants, and professionals in recording, reporting, and processing a firm's financial transactions. The software allows detailed tracking of financial transactions and instant reporting and analysis. It is used to manage accounts and perform accounting operations.
Why Do Businesses Need Accounting Software?
In our increasingly mobile world, all businesses should be using accounting software instead of keeping track of finances on paper or a spreadsheet. Not only is accounting software more accurate, but it also helps ensure double entries are set up correctly. 
Accounting software helps businesses better manage and track their finances. It also includes automated features that organize receipts, reconciles data, and integrate with your financial institution so you don't have to balance your business account or worry about adding the numbers correctly. 
It also saves time, increases productivity, improves efficiency, promotes the organization of documents, and can be used by multiple users including a bookkeeper or accountant. Additionally, accounting software makes it possible for financial data to become visible and transparent. If you want to find out how your company is doing financially, all you need to do is generate a report. 
Presented below are some of the best accounting software that can be beneficial for business growth:
QuickBooks
QuickBooks helps keep track of the inflow and outflow of the finances in the business. It is easy to set up and use and does the accounting automatically. It includes an auto-fill function for importing data to quickly generate documents such as invoices and vouchers. QuickBooks is best for those who see their business growing into a larger enterprise and don't mind investing some time into learning the system or already have some experience with bookkeeping. It could also be the right accounting software for anyone running a product-focused online store. check it out https://quickbooks.intuit.com/
  Features of QuickBooks include:
Financial institution integration as well as integration with PayPal, Square, Shopify, and more

Help to file quarterly and annual tax returns with user guides and export tax data 

Sales tax calculations, returns, and recorded tax payments

Automatically sort transactions and expenses into tax categories

Track expenses in one place

Scan receipts and attach them to invoices

Share with your accountant or export documents

Create customized reports with cashflow tracking visible on your dashboard

Track miles with your smartphone's GPS
NetSuite
NetSuite enterprise resource planning delivers the proven, comprehensive financial management capabilities required to grow a changing, complex business. By streamlining operations across your entire organization, NetSuite takes your business beyond your business beyond traditional accounting software. It also provides you with the real-time visibility you need to make better and faster decisions. check it out https://system.netsuite.com
Features of NetSuite include:
Financial planning

Financial reporting

Finance and accounting

Billing

Workflow automation

Revenue Recognition

 
Sage Business Cloud Accounting
 Sage Business Cloud Accounting, formerly known as Sage One, is a global brand that offers online accounting and business services. It was founded in 1981 in Newcastle, England, as a way to develop estimating and accounting software specifically for small businesses.
It's now cloud-based and allows you to choose your industry, company size, and needs. It will match you with specific accounting solutions and is used by over six million businesses. Sage Business Cloud Accounting is a reputable company, that provides software that doesn't require any accounting knowledge, and is set up for use by multiple users. Your accountant can use the software and access your books for no additional fees.  check it out https://www.sageone.com
Sage Business Cloud Accounting's features include:
Manage business finances and cash flow

Accept and receive payments

Create and send invoices

Manage payroll

Available on all devices so you can check your financials on the go

Integrate with your financial institution and other apps including AutoEntry, Zync, and more

Tax compliance tools

Dashboard view with easy-to-read financial reports and analysis

Inventory control

Forecast cash flow

Share access with your accountant in real-time on any device

Add-ons such as human resources management and estimating
Xero
Xero is a web-based accounting system designed for small and growing businesses. It was founded in New Zealand in 2006 and is used by small business owners, accountants, and bookkeepers.5 No accounting knowledge is necessary, and it's generally considered easy to set up and use. It's cloud-based and also has Android and iPhone apps. It's known for its intuitive, easy-to-read dashboard, and can be used to collaborate with multiple users including team members, employees, and your accountant. 
We chose Xero as our accounting software with the best extra features because it offers several useful features, including a Hubdoc where you can capture bills and receipts and project tracking and costs. It has a two-step authentication to keep your data secure, as well as different subscription plans for different business needs. check it out https://www.xero.com
Xero's features include:
Create expense claims

Send invoices

Fast bank reconciliation and integration with your financial institution and over 800 add-on apps including HubSpot and Square

Up-to-date financial reports

Business data protected

Real-time cash position

Collaborate with staff or your accountant
 FreshBooks
 FreshBooks is a Canadian-based company that was founded in Toronto in 2003.1 It uses cloud-based accounting and invoice software that can be accessed via iPhone, Android, and iPad apps. 
It is our choice for best overall accounting software because it's easy to use for business owners with little or no accounting experience, offers robust features and helpful functions, is reasonably priced, and can be used on the go.check it out https://secure.freshbooks.com/login
FreshBooks' features include:
Payment reminders

Recurring invoices with customizable options including due dates and discounts

Online credit card payments

Multi-currency and language billing

Automatic tax calculations for sales tax

Tax-friendly expense categories

Remembered vendors 

Time tracking with a Chrome browser extension

Bank deposits, recurring payments, and auto bills with bank integration

Tax help integrations with tax apps, estimates, deductions, and filing tools

Easily integrates with other products including GSuite and Gusto
 Account Edge Pro 
AccountEdge Pro is desktop accounting software for small businesses founded in 1989 and has developed new features and enhancements over the years.3 If you need to access your finances on the go or from your smartphone, you can use their cloud-based app or their hosting platform. It's geared toward small to medium-sized businesses, has a basic version and a pro version, and offers comprehensive accounting solutions full of customizations.
We chose AccountEdge Pro as our best accounting software for experienced accountants because of its robust features and reporting capability. It's a bit more complex than some of the other software, so this software works best if you're already familiar with accounting terminology.  check it out https://accountedge.com/pro
AccountEdge Pro's features include:
Bank feeds with integration

Direct deposit 

Inventory management 

Payment processing

Turn quotes into invoices

Customer and vendor management

Full-service payroll

Free accountant copy

Unique sales tax code per line item on a single invoice

Data sync with company files

Email support
Wave Accounting
 Wave Accounting was founded in Toronto in 2010 and provides software and financial services.4 It's an invoicing and accounting software that also has credit card processing and payroll services. It's cloud-based, easy to use, and can be used by business owners with no accounting or bookkeeping experience. All of your data is backed up for extra security, and you can connect your bank accounts to sync your expenses at any time from anywhere.
We chose Wave Accounting as our best value accounting software because its accounting and invoicing services are free. Keep in mind that payroll services and credit card processing have charges associated with them, so not all of the features are free, and the free features aren't as robust as some of the other software options. However, it's great for new businesses, especially those working with an accountant or another software. check it out https://my.waveapps.com/login
Wave Accounting's features include:
Unlimited income and expense tracking

Track sales tax on income and expenses

Double-entry system

Multiple users

Dashboard with easy-to-read financials

Organize income and expenses into tax categories

Reports including profit and loss statements and cashflow 
 Zoho
Zoho Corporation was founded in 1996 in India and is represented around the world. Its online accounting software lets you track your finances, create invoices, collaborate with your accountant in real-time, and more. It includes multiple products including accounting software, customer relationship management (CRM), inventory control, and human resource management software. 
We chose Zoho Books as our best accounting software for automation because it offers robust accounting features and automation for bank feeds, categorizing, invoices, and more. It also has nearly 40 app integrations so it can be used with the software you're already using. Zoho Books requires no accounting knowledge and can be easily set up. However, it only offers payroll features to companies in India, so if you need payroll solutions, you will have to choose another accounting software. https://www.bing.com/search?q=zoho+login&cvid=1cf98ffdd46d4745b88ccf7f3d09c348&pglt=2083&PC=U531#check it out
Zoho Books' features include:
Tax compliance and audit reports

Sales orders

Invoicing

End-to-end accounting

Reconcile bank transactions

Client portal

Reports and schedules

Automatic tax calculations

1099 forms and sales tax reports that can be exported
  Accounting systems have undergone a massive upheaval over the last few years, and the age of spreadsheets is slowly coming to an end. In our increasingly mobile world, all businesses should be using accounting software instead of keeping track of finances on paper or a spreadsheet. Not only is accounting software more accurate, but it also helps ensure double entries are set up correctly. we expect our list here will help you choose the best accounting software suitable for your business growth.